About Us
Building Place Together
Our Team
The Wheelhouse Real Estate team is an extension of Newell Development, created to market and sell thoughtfully developed properties. Based in the Northwest Arkansas region, our aim is to provide clients with a seamless homebuying experience.
ANNA SINCLAIR BURNETT
Senior Real Estate Manager
anna@wheelhouse-re.com
318-294-7607
Anna moved to Fayetteville in 2014 to attend the University of Arkansas after touring Northwest Arkansas and falling in love with the area. While obtaining her Accounting degree, she worked part-time as a leasing consultant and discovered her passion for property management. Upon graduation, she accepted a role as Assistant Property Manager and quickly worked up to Property Manager.

After spending her undergrad years in Fayetteville, Anna began looking for a change of pace in the NWA region. She moved to the growing and thriving area of Bentonville, and is proud to call this city her home.

Anna prides herself on her hard work, integrity, and dedication. She loves the ever-changing industry of real estate that allows her to be challenged in new ways every day. In her free time, she loves to try new food, spending time with loved ones, traveling, and playing with her Golden Retriever, Otis.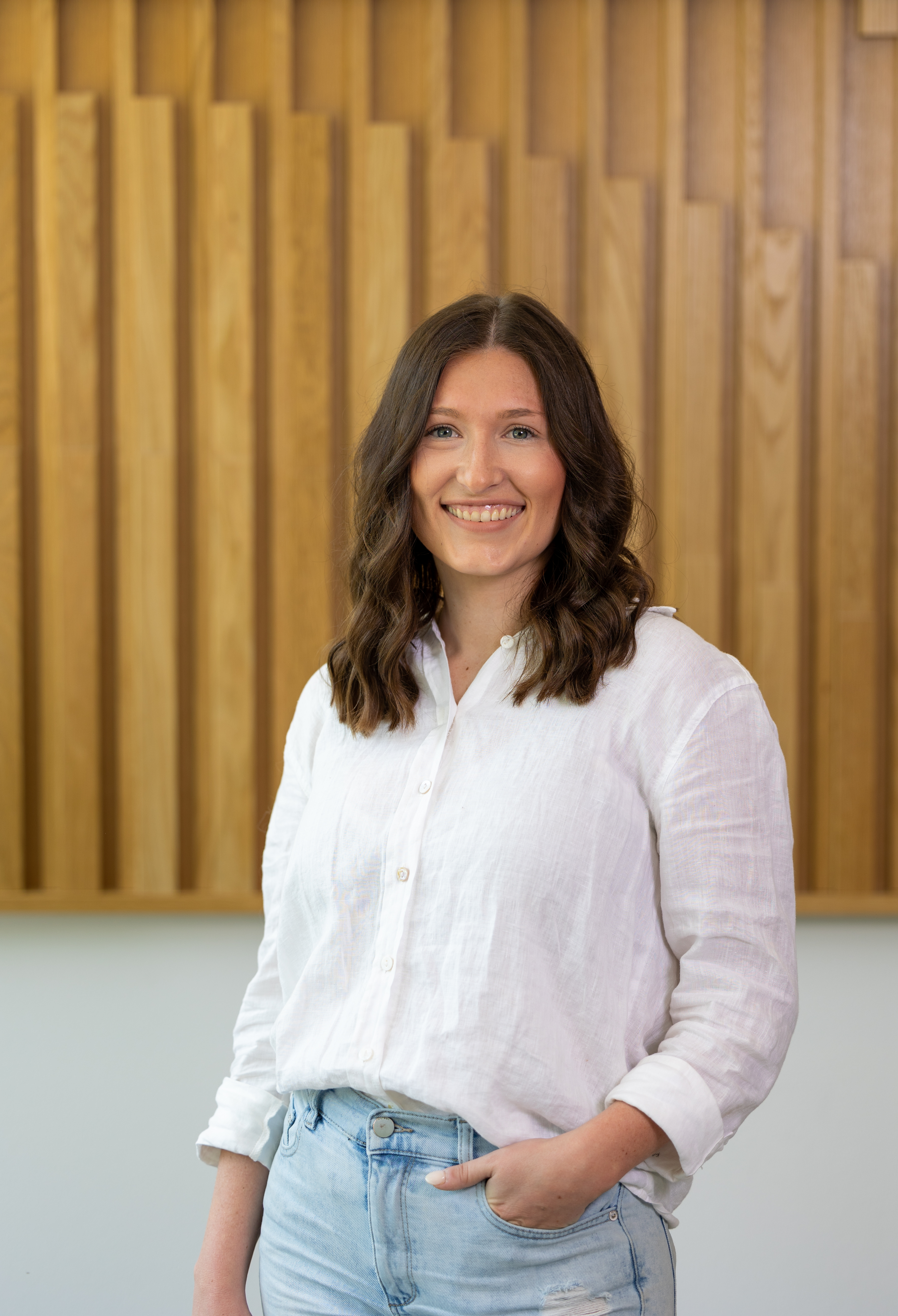 Mitch Moore
Principal Broker
mitch@newelldevelopment.com
479-544-1364
A Northwest Arkansas native, Mitch spent the majority of his early life in Rogers before heading North to Minnesota. It was there that Mitch developed his passion for multifamily real estate along with his distaste for cold weather.

Moving back home in 2018, Mitch plugged in with Newell Development to help with the mission to Curate Place in Northwest Arkansas. In his role, Mitch is responsible for new project vision and underwriting, debt and equity sourcing, identifying new business opportunities, and all brokerage activity for the company.

Mitch enjoys being outside running or on the bike and spending time with his wife and daughter. He's definitely a "foodie" and is always up for tasting new dishes.